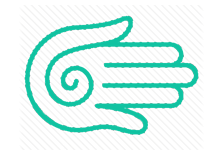 Swedish Deep Tissue
Similar to Swedish massage i.e., kneading muscles, but applying deep pressure to help release chronic muscle tension.
Energy balance
Promotes self relaxation, healing, energy balancing, restores the balance of "life energy" by moving, unblocking or balancing life forces over the physical, energetic and spiritual body.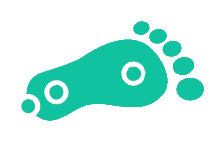 Reflexology
Alternative medicine involving application of pressure to the feet and hands with specific thumb, finger, and hand techniques to help increase circulation and energy distribution.
Practicing whole body awareness for many years, I've encountered all walks of life working closely with specific areas of pain, pain from car accidents, repetitive pain, spiritual pain, etc.
In the past years, I have been able to adapt to every client's needs and develop an intuition that focuses on awareness of pain, energy distribution, and releasing it. My massage helps with the mind and body by combining a variety of modalities to help relieve tension and stress. Throughout the massage, you will also feel a sense of relaxation, energy balancing out, and rejuvenation.
Looking forward to helping you manage and be free of pain. Massages are in-home only.
View My Rates
60 Minutes
$

100

Per Session

60 minutes is ideal for full body relaxation, focus on one problem area of the body, energy balance, and re-grounding.
90 Minutes
$

135

Per Session

90 minutes allocates time for full body relaxation massage, focus on one or two trouble areas that need attention, re-grounding, and energy balancing.
*Cancellation Policy: You have up to 24 hours (1 Day) to cancel or change an appointment. If you cancel or missed a massage within 24 hours, you will be charged a $25 booking fee.
"I felt like I went on a vacation! Her massage helped me to relax and get a good night's rest. I felt energized the next day! I wish I could take her everywhere because I need that Row Massage Life! ???? Its the truth."

Tracy Cruz

Vocalist
"Rowena is an amazing human being, and she is a compassionate and powerful healer. The sessions I've had with her have revitalized my body and soul-- I leave feeling lighter and more vibrant. She treats her clients with respect, and provides a safe, peaceful space for all. I highly recommend her services, and I can't wait to book my next appointment!"

Amy Dabalos

Vocalist
"Rowena is an intuitive massage therapist. Her balance of strength and touch make for both a therapeutic and relaxing experience."

Jennifer Marqueux

Office Manager (McGinnis Chiropractic)
"Rowena is incredibly intuitive when it came to my massage. I didn't even have to ask her which areas to focus on. She knew exactly what muscles needed more attention. I was so relaxed after and felt incredible the next day! I'm definitely a repeat client."

Abby A.

U.S. Customs and Border Protection Officer (SFO)